Our loyal classic car clubs are always the stars of the show, going out of their way to impress our visitors. This June 2018, our club stands will be packed to the rafters with more cars than ever before, so we thought we'd give you a teaser of what to expect from some of these fantastic groups of people!
The Wessex Vehicle Preservation Club
Find them at the show: Mendip Hall
More Info: http://www.wvpc.org.uk/
The Wessex Vehicle Preservation Club (WVPC) was formed in 1971 by a small number of classic vehicle enthusiasts who wanted to help retain the history of motoring for both members and the general public to enjoy.
Membership is open to all those with an interest in classic or vintage vehicles and with many vehicles even from the 70's & 80's now reaching rarity & classic status a large selection of vehicles are owned by club members.
The club welcomes members, even if they are not classic car owners themselves. Embracing all who have an interest in classic vehicles, the club invites anyone to join them at a club event to meet like-minded people!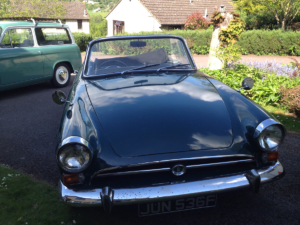 The club is attending the Bristol Classic Car Show, and are aiming to increase awareness of their shows and events and to hopefully recruit new members. The club was very successful in doing that last year at the show and hope to encourage more interest this year – so make sure you head over and say hello!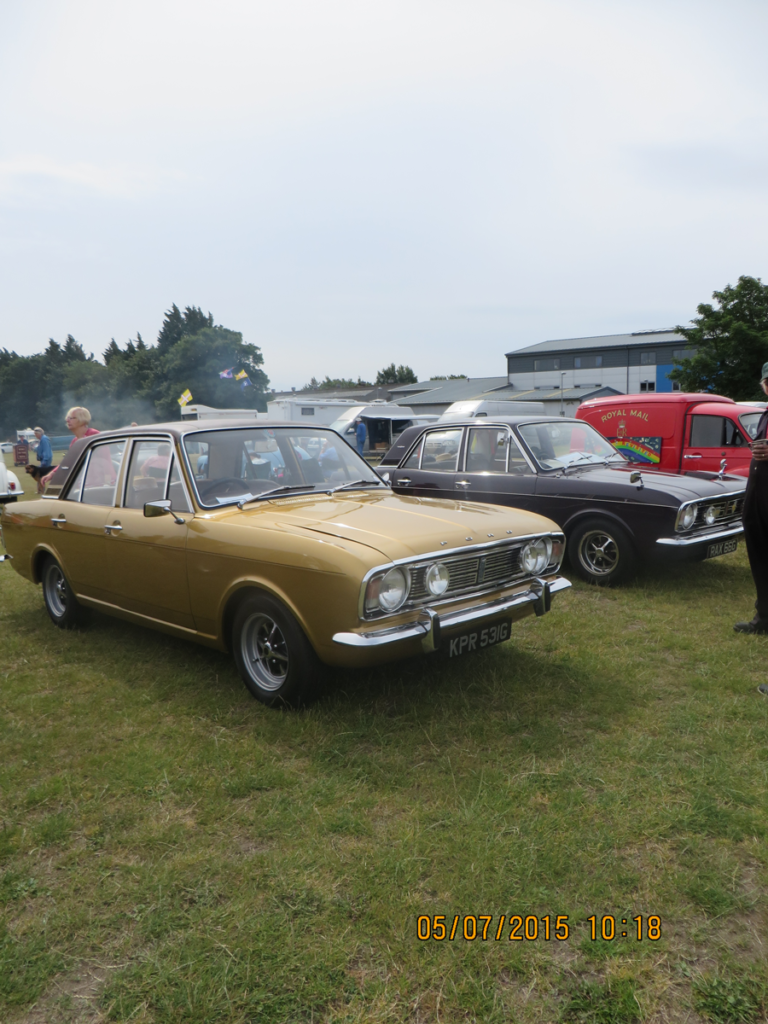 The stand will consist of 3 vehicles showing the variety of the cars that members own. Currently, they are intending for a Ford Cortina Mark 2 1600E, a Sunbeam Alpine Series 5 GT and an MGB GT to be on the stand. These cars are not Concours examples, just classics owned and enjoyed by members for runs and local car shows. The club will have leaflets and promotional information on the display, but do not hesitate to go and ask a member for more information!
The Morgan Sports Car Club
Find them at the show: Main Hall
More Info: www.morgansportscarclub.com
The Morgan Sports Car Club (MSCC) is for enthusiasts of Morgan cars. It is not necessary to own a Morgan to become a member. There are nearly 5,000 members worldwide with a network of local Centres in the UK and affiliated clubs overseas. The club regularly organises races and speed events, and also organise training and track days. Each centre organises its own programme of activities, both social and competitive. The cornerstone is quite often the monthly "Noggin & Natter" when members get together for chatter that sometimes even features Morgans! The Club magazine, Miscellany, is a full-colour monthly publication which carries all the news and articles on a host of subjects of interest to members. This year's stand at the BCCS celebrates the 50th anniversary of the +8 model. On the stand are examples of +8s that cover the 50 year production period. So, make sure you head over to the stand and say hello to Club Morgan!
Land Rover Series One Club
Find them at the show: Sedgemoor Hall
More Info: http://www.lrsoc.com/forum/
The Land Rover Series One Club is a large international club of over 3100 members. Covering the first 10 years of Land Rover production (1948-1958), the club is the same age as the Bristol Classic Car Show having been formed in 1979!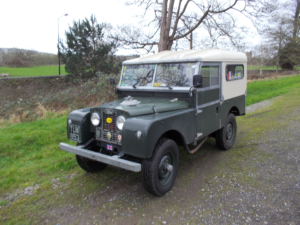 The club has been loyal supporters of the Bristol Classic Car Show, having displayed over 36 times at the event. The club caters for all owners and enthusiasts of Series One Land Rovers, with some members having completed detailed concourse-standard restorations and others still using them as everyday working vehicles. The club has an award-winning club magazine and an active forum, so make sure you head over and talk to them at the show for more information!
Yeovil Car Club
Find them at the show: Main Hall / Outside
More Info: https://www.yeovilcarclub.com/
The Yeovil Car Club took part in the very first Bristol Classic Car Show, held in Bristol, and has taken part in every June and November show since!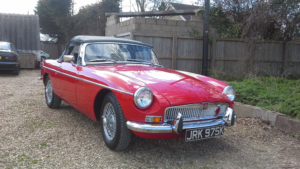 The club has been going from strength to strength since the early days of the show and are incredibly active in the event scene. Amongst their many runs throughout the year, early June sees a number of cars going to the International Motoring Festival in Jersey and September a large group of cars will be going to two excellent motoring shows in the Isle of Wight. This group are certainly well travelled!
On the stand at the Bristol Classic Car Show, you can expect to see a 1920's Rolls Royce which is believed to be the only one of its kind in the country; an Austin Princess 1300, restored a few years ago but still in excellent condition and is a recent winner of a national award for the best interior.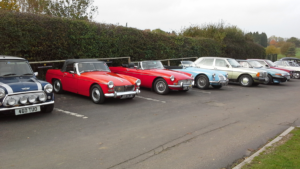 The club is also bringing a 1969 MGC GT which has just come out of a full bare shell bare metal restoration, plus an MGB V8 and a Ford Escort RS which was an auction site blind-buy, and is now fully restored. This fantastic club is also running the live 'firing up' area outside where they will be talking to members of the public in more detail about the vehicles, answering questions and more importantly, treating us to the sounds and smells of classic car heaven!
Jensen Owners Club
Find them at the show: Main Hall
For this show the club are featuring three cars that represent the 50's through to the 70's Jensen Motors evolution of their GT cars.
The club intends to display information and hopefully TV footage of old programs about the cars. Marque-experienced people will be at the show all weekend, both on the stand and in the classic car park, where additional members try and park close together to create another fantastic display.
The red 541 that they will have on display is owned by Peter Neale, the son of Eric Neale who designed the 541, C.V8 and a prototype (called P66). This was planned to be the next car before Jensen decided to go to Italy for the Interceptor model. Eric Neale also designed many other cars of the 50's and 60's and so to have Peter his son with one of his designed cars is a great tribute. Make sure you look out for the Jensen Owners Club official stand and the line-up of them outside in the Classic Car Park!
The Wolseley Register
Find them at the show: Sedgemoor Hall
More Info: www.wolseleyregister.co.uk
The Wolseley Register stand will be at S10 in the Sedgemoor Hall where two very early exhibits and one later vehicle will be presented:
1919 Wolseley 16/20 C7 in dark green with green upholstery and canvas hood.  This large Edwardian 5-seat tourer is in good running order and has recently been acquired by a Wolseley Register Member.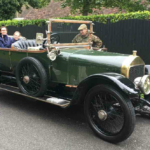 1927 Wolseley 11/22 E4 is a 4 seater Deluxe model ordered through main agent Weybridge Automobiles Ltd, and delivered to Kingston Hill Motors in July 1927.  Apart from an apparent move to Buckinghamshire in 1937, its whereabouts are unknown until it was bought for £300 from a lockup in Egham in the 1970's.   After renovation, it spent 3 decades or so mainly on static display in various car dealerships in Sunningdale (a stone's throw from a 1925 E4 saloon), Hartley Wintney and Kew.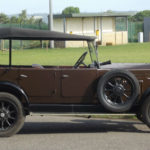 In complete contrast, our other exhibit will be a 1967 Wolseley 16/60 – this local example has only been with the current owner since being purchased at auction 2 years ago.  It had been previously restored and was awarded "Best Family Saloon" at the 2017 Mendip Classic Run.  The model has a 1622 cc engine and over 63,000 were produced during its 10-year run.  It was one of the last Farina style body cars with more than 13,700 being exported, mainly to Eire, New Zealand and South Africa.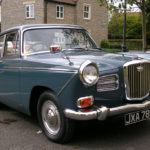 Visitors and Register Members will be welcomed to the club stand where technical and membership advice will be available, alongside the full range of club merchandise.  Advance orders can be placed for collection at the Show.  View the online shop or contact the Regalia Manager for more information.
So, if you fancy getting up close and personal to some of these incredible collections, you'll need to come to the show!
Advance tickets: £10 each, kids go free. On the day admission: £13 each. Classic Car Park Drivers: £5 each. Gates open 9.30am on both Saturday & Sunday.