A Mini, dating from the early swinging sixties, is entered into the Charterhouse classic car auction on Sunday 17th June, held in conjunction with The Footman James Bristol Classic Car Show.
The Mini first made an appearance in 1959. Designed by Sir Alec Issigonis it was revolutionary with its space saving transverse engine front wheel drive layout and was so popular it carried on in production until 2000 with sales of over 5 million Minis.
The Mini going under the Charterhouse hammer is a 1963 Morris Mini Minor Super De-Luxe. Coming to auction in a restored state, it has also been a previous show winner and this beautiful looking Mini is estimated at £5,000-6,000*.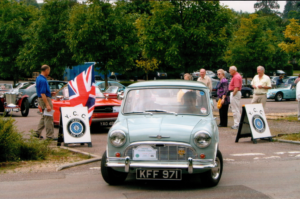 *plus 13.2% buyer's premium (inc VAT)
This lovely car rolled off the production line on 14 June 1963. The Beatles were topping the charts with their first Number One, "From Me to You." Earlier in the year Cliff Richard and The Shadows has taken the charts by storm with "Summer Holiday."
The Mini was registered on 27 August 1963 in Weymouth, just five days after Britain's most successful car tycoon Lord Nuffield had died aged 84. It was also the year in which the most Minis were sold in the UK. A staggering 134, 346!
Little is known of the Mini's history prior to 1974, but since that time it has spent its life in Somerset, mainly in Yeovil and the surrounding area, with at least 16 owners and an unknown number between 1963 and 1974.
In 1995 it moved to Wiltshire where it was lovingly and painstakingly restored by Bob Moore. He returned it to its original colour, Smoke Grey, sympathetically retaining as many of the original parts as physically possible, accepting the odd blemish, in order to retain its heart and soul. The car has since been named "Bob" out of respect to its restorer!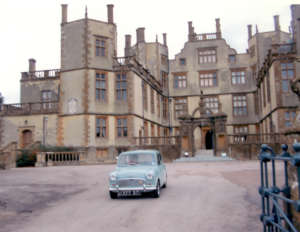 The car is being auctioned on Sunday, June 17 in the Charterhouse Auction Hall at the Footman James Bristol Classic Car Show, held at the Royal Bath & West Showground, Shepton Mallet. Viewing is free on Saturday, but visitors must purchase a catalogue to gain entry on Sunday, priced at £10 for two people.
Advance tickets are on sale now, priced at £10 each. On the door tickets are available at £13 each. Classic car drivers pay just £5 each. Under 16s go free. For more information, click here.